Outreach: So much more than merely visiting patiënts…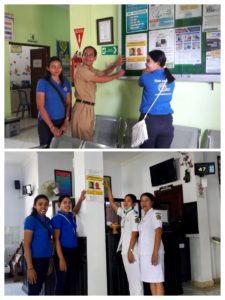 Kolewa's staff goes on outreach on a regular base. For example, house visits, handing out milk powder, distributing filters for water and also to aim for brand awareness.
Midwife Putu told us four babies were born in the surroundings of Culik.  They are all born in poor families and have a cleft lip. Every family got the chance to get acquainted with Kolewa. They got first aid tips to obtain healthy food in order for the babies to gain the right amount of weight during their first months of being alive. These children are now on our waitinglist for plastic surgery. When they are 3 months old and weigh 5 kilograms, we will pick up mother and child for an operation in Denpasar, the big city!
At the request of initiators "Friends for clean water Bali" we combine our outreaches with distributing water filters. With an easy sytem poor families can convert dirty water into clean drinking water. Meanwhile, 40 families got a water filter from the Kolewa Foundation (which consists of a set of buckets with a filter).
According to plan, this will be 60 filters in august! A part of the filters are a gift by the 'Friends', the remaining filters were donated by the ASN Foundation.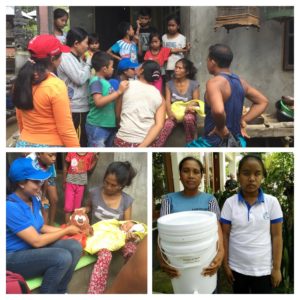 On the 17th of July , information was spread about the water filters by Kolewa. Staff members Ana and Uttari visited 7 consultation agencies on this day and spoke with board members en midwives. Flyers and posters were hung up. These might help the local population to get to know Kolewa and the opportunities we can offer: free plastic surgery for children with cleft lip and help for clubfeet, burn wounds, anus atresia and more.