Kolewa Foundation depends entirely on donations. We receive no grants or other forms of financing. There is always a need for money. Fortunately, we have now built up a loyal following of regular donors. We receive donations from individuals, funds, companies and foundations.
Your donation can even be more personal: you can 'adopt' cleft lip and palate surgery for a specific child and help him or her to a future in which he or she can eat, learn to talk and play without complications. You can follow the child throughout the entire process, thus building a special bond. Such an operation is already possible for 550 euros.
Children with hearing problems also need help. In Denpasar they can go to a school for special education. However, many parents have no money to pay for their children. We believe that these children are also entitled to education. With speech therapy and sign language lessons, these children will get the same opportunity as any other child. With more individual sponsors we hope to send more children to school.
Kolewa has the ANBI- status which means we are a registered charity and it can be fiscally attractive  (e.g. in The Netherlands) for you to donate to Kolewa.
We need your help!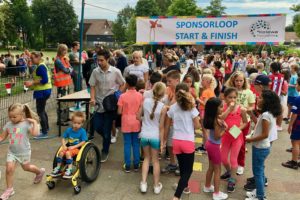 There are many nice ways to help a child. Organize a sponsor run with your school or organize a benefit dinner with friends. You can of course also sell used clothing or stuff at a fair and donate.
Visit us and meet the children 
Helping is of course possible in more ways than just by financial donations. For example, visit us during a holiday in Bali and meet the children in our shelter home Rumah Bicara. You can help us enormously by bringing stuff like: craft supplies, games, sports equipment or medical aids (including hearing aids and glasses). Do you have no idea what to bring? Contact us and we will tell you what we need at that moment.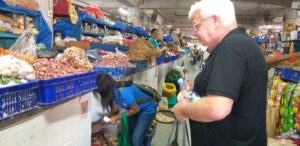 Does it not fit in your suitcase? Then you can also go to the market with one of our volunteers in Bali and buy food or school supplies. That way you immediately contribute to the local economy of Bali, we stimulate that!
Ambassadors
Kolewa cannot do without ambassadors. We are looking for people who want to volunteer for Kolewa. For example by helping our messages to spread online, share press releases to local newspapers and – sending news. Or in your network: find individuals, corporations and foundations and make them enthusiastic for Kolewa. Or you can come up with your own creative ideas! Want to know more? Contact us
About your donation
Honesty and transparency are very important to Kolewa Foundation. We aim that 95 percent of our donations go directly to the projects. In our annual report, we justify the choices made regarding the expenditure of donations and decisions within the projects.