Five enthusiastic and committed people volunteer to help children with a medical need in Indonesia. The board would like to introduce itself!
| | |
| --- | --- |
| | |
| Syta Plantinga, founder & director | |
| | |
Koos van Alphen,
boardmember, medical advisor
Clara Waardenburg, secretary
| | |
| --- | --- |
| | |
| Arda Gerkens, PR en fundraising | Roeland Bitter, treasurer |
| | |
The board meets three times a year in The Netherlands and gathers when aught necessary.  The further discussion goes by phone, mail or Skype. Besides making policies, fundraising and educating about the causes of the foundation, board members aim for careful monitoring of the progression of projects in Indonesia. As of May 1, 2020, Xander Klerekoper retired from the board. His place has been taken by Koos van Alphen. General practitioner and as medical advisor already for many years involved in the projects of Kolewa and visiting Bali regularly.
PR & fundraising committee
The Kolewa PR committee (Annemiek van Haastregt, Ed Monteiro and Christien Innikel) ensures that Kolewa is brought to the attention in every possible way. The committee is supported by several former interns, volunteers and other friends of Kolewa who act as ambassadors.
Staff on Bali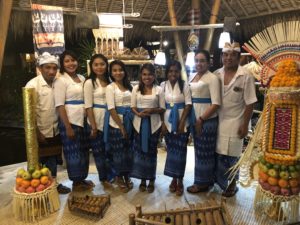 Syta and Peter are since 2015 supported by a small, enthusiastic and hardworking team. Ana, Uttari, Widia, Holldyn and Ersa run the shelter home "Rumah Bicara" in Denpasar. Under supervision of teamleader Ana they escort patients to the hospital, give speech lessons in the relief centre and on several locations, they join outreach-activities, missions and family gatherings.  Housekeeper Klement, cooker Heldi and driver Komang were added to the team in 2016/2017.
Board of Yayasan Kolewa Harapan Indonesia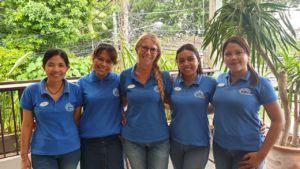 In 2017, the activities were officially registered in Jakarta under the name Yayasan Kolewa Harapan Indonesia. Since then, both NGOs have been counterparts. The various projects are carried out from the Yayasan. The raising of local funds is also receiving increasing attention, and with success. The board in the Netherlands receives a report of all activities every quarter.
Volunteers and Interns
Very often we have volunteers and interns, especially from The Netherlands. About three to four days a week they help out with creative activities, teaching English and supporting our staff. Read more
ANBI Status
Kolewa has the ANBI (Public Benefit Organisation) status (Registration number: ANBI 40586) and is thus an approved charity. Kolewa is registered with the Dutch Chamber of Commerce with registration number 28114958. If appreciated, it is possible for a personal visit by one of our board members to tell more about a project.
For everyone interested in what we are currently doing, there is our Facebook page where we post messages, photos and videos about our work every day.
Beware