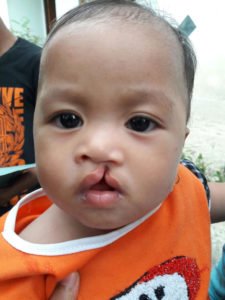 Kolewa Foundation helps about 125 children with cleft lip or open palate every year. We scout and travel with them to Bali, we house them in our shelter home en support during the complete medical process
To prevent suprises  permanent arrangements are made with Dharma Yadnya Hospital in Denpasar and the medical team of dr. Asmarajaya. In general one patient has an intake interview, pre-surgery research, surgery and two nights stay For this we pay about 535 USdollars (500 euro) per patient
The travelling, three weeks stay in the shelter home and additional medicin are about the same amount of money.
A child always travels together with an accompanying parent  For children who come from Bali, this is naturally less than patients who come from Sumba, Flores, Timor of Rote. These children we pick up with the Medicar and they stay for a shorter period in our shelter.
Beautiful donations
For 2017 we received some beautiful commitments. Project Namaste donated 10.000 euro ror transportation and stay. The first 20 children are thus already selected. Surgery for these kids is paid by Rotary Club Nusa Dua!  From march on they garantee another three surgeries per month!
Harold en Ria van de Beeten arrive on the 20th of January at Bali and they will sponsor two children.
On the 4th of January of this year Supari, Meildi, Granelion arrived from Flores and Yusri, Ramila and Felinsita arrived from Sumba as first candidates for plastic surgery at Bali. Still some 100 children are still on the waiting list, who we hope can take their turn in 2017. So: time for action!
What can you do?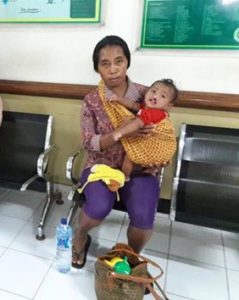 For 535 USD/500 euro you sponsor surgery and for  856 -1070 USD/ 800-1000 euro  you also make transportation to Bali possible for mother and child. Our board members are glad to tell you more during a club-lunch or meeting, a business drink or staff meeting.  On schools particularly our board member Angela de Witte can present an enthusiastic story in preparation of a sponsor run for example.
Bewaren
Bewaren
Bewaren