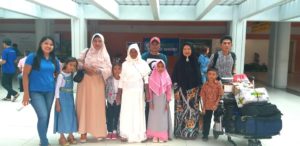 The Kolewa Foundation scouts children and young adults with a help-indication with the assistance of Indonesian free-lance scouts or field partners. This takes place in the provinces Bali, Timor, Flores, Rote, Sumba and Sumbawa. Staff and volunteers head into the mountains of Bali to visit patients and provide information to the midwives and the inhabitants. There is a lot of poverty in the mountain villages of Bali and the islands. The inhabitants live in wooden houses and do not have a lot, or none at all, basic supplies. Travelling to a hospital in Denpasar is nearly impossible to overcome because of the long distance.
The foundation takes care of the costs for transportation, shelter and the needed documents. Volunteers and staff guide patients to the hospitals on Bali for research and surgeries. At the same time, Kolewa is actively committed to improving the onsite medical care, so that surgeries can take place on the islands in the near future.
Bali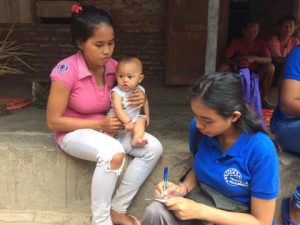 Four times a year Kolewa participates with their team in a  large-scale health project in the poor areas of Bali. For instance in Klungkung, Bangli, Nusa Penida, Gianyar and Karangasem, Negara and Singaraja. This one-time project (the 'Sedasa Sunar Outreach Baktia Sosial' project) is supervised by a few doctors from the Sanglah Hospital. The location of this outreach is an elementary school, with classrooms equipped as consulting rooms for particular fields of health (dentist, eye doctor, gynaecologist, surgeon, KNO-doctors etc.).
Inhabitants of 6 to 10 villages are informed by local authorities to visit the free consultation-hour, for information, to receive medication or to be transferred to the Hospital in Denpasar. The Kolewa Foundation takes part in the KNO consultation hour, provides hearing tests and hearing devices. Residents accompanied by Dr Eka removes obstinately earwax from the ears of schoolchildren.
On the NTT islands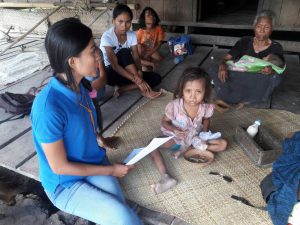 For example, team member Widia visits the island Sumba ten times a year. Together with local scout Angie, she travels the island by scooter. Poverty and ignorance cause a large number of patients. Not only cleft-lip occurs but also severe burn wounds, children born without an anus, hydrocephalus or spina-bifida end up at the Kolewa Foundation. A waiting list without an end…
For this reason, we will search for funds in 2019 and coming years for people and companies who want to financially adopt a child for the trip to Bali (550 euro) or a visit to the dentist.
The medicar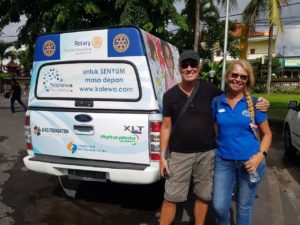 The medicar makes it possible to reach places one normally cannot reach because of its four-wheel power. We reach places others can't! Because of the adaptations to the Ford Ranger, it is possible to transport 8 to 10 persons at a time to Denpasar.
Bewaren
Bewaren